WELCOME TO D.N.V. DISTINGUISHED DRIVING SCHOOL
Registered License

E

2116

issued by DMV (Department of Motor Vehicles)


SCHOOL's GOAL:
A Driving Instructor Fulfills Your Great Expectation and Satisfaction or MONEY-BACK GUARANTEE.
INSTRUCTORs HAVE BEEN VACCINATED (COVID-19)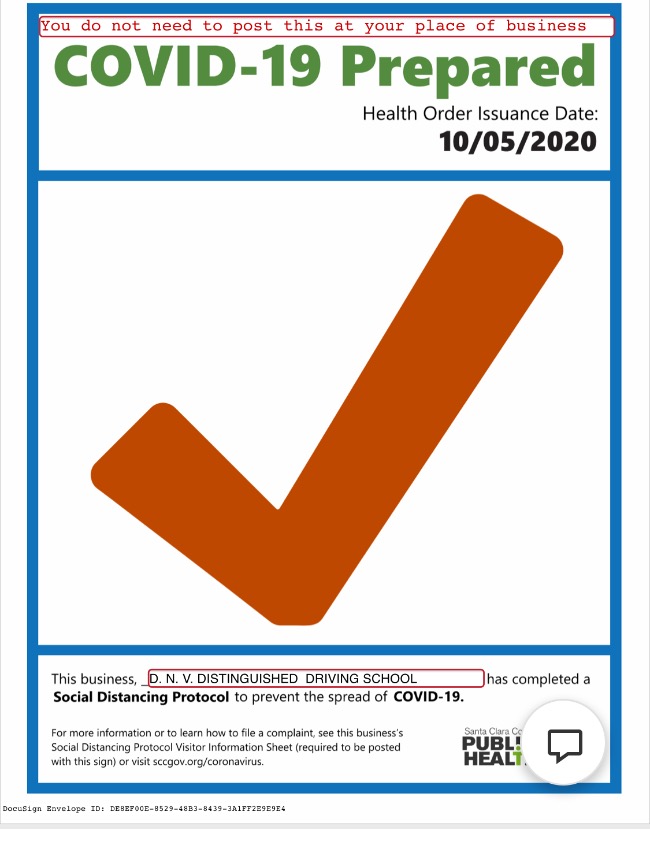 SERVICES
D.N.V. Driving School provides TEENAGERS a 30-hour ONLINE DRIVERS' EDUCATION course approved by DMV including a Certificate of Completion (DL-400C) and trains

6-hour BEHIND-The-WHEEL including a Certificate of Completion (DL-400D).

Driving School also offers services that help make a drive-test appointment as earlier as possible and provide student drivers a registered and insured vehicle to take the DMV-Drive Test.

D.N.V. Driving School provides ADULTS HOURLY TRAINING and affordable TRAINING PACKAGES including DMV-Drive Test as well.

A DMV-LICENSED DRIVING INSTRUCTOR who well prepares training student drivers to take a drive-test at any DMV.


Most important consideration for first-time student drivers behind-the-wheel is "HOW TO DRIVE SAFELY AND DEFENSIVELY"

Most important consideration for first-time student drivers behind-the-wheel is "WHERE TO SEEK A PROFESSIONALLY EXPERIENCED INSTRUCTOR".
[ Let a driving instructor from D. N. V. fulfill your great expectation, satisfaction or MONEY-BACK GUARANTEE ]
More efficiently, effectively, productively and friendly, a DRIVING INSTRUCTOR BRINGS SERVICES to your DOORSTEPS; NO driving-school visit needed.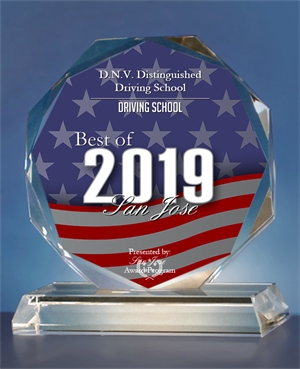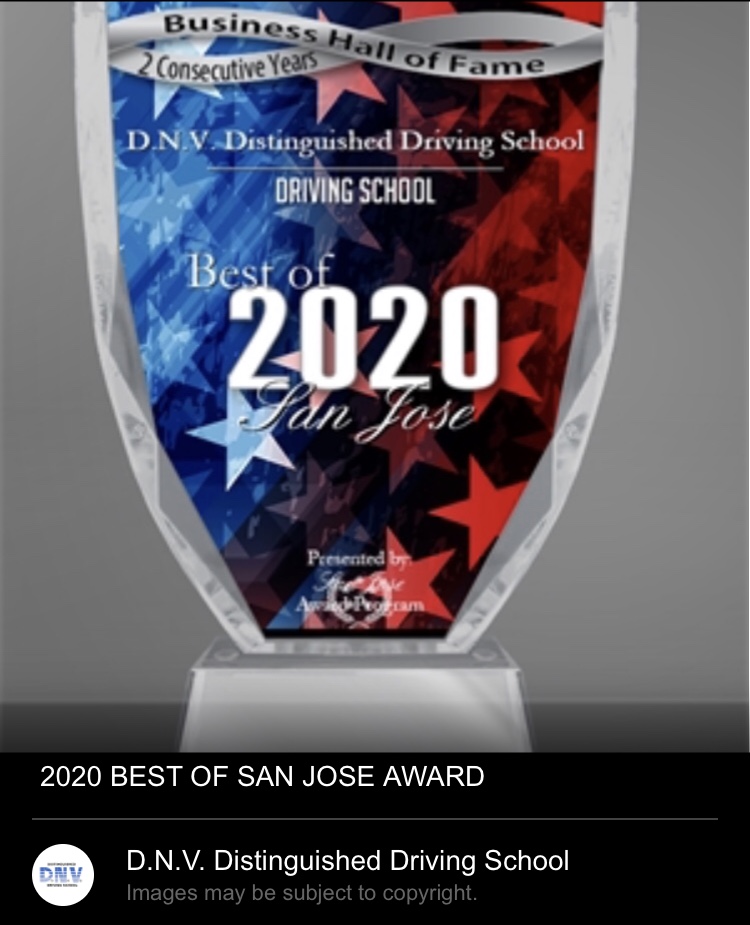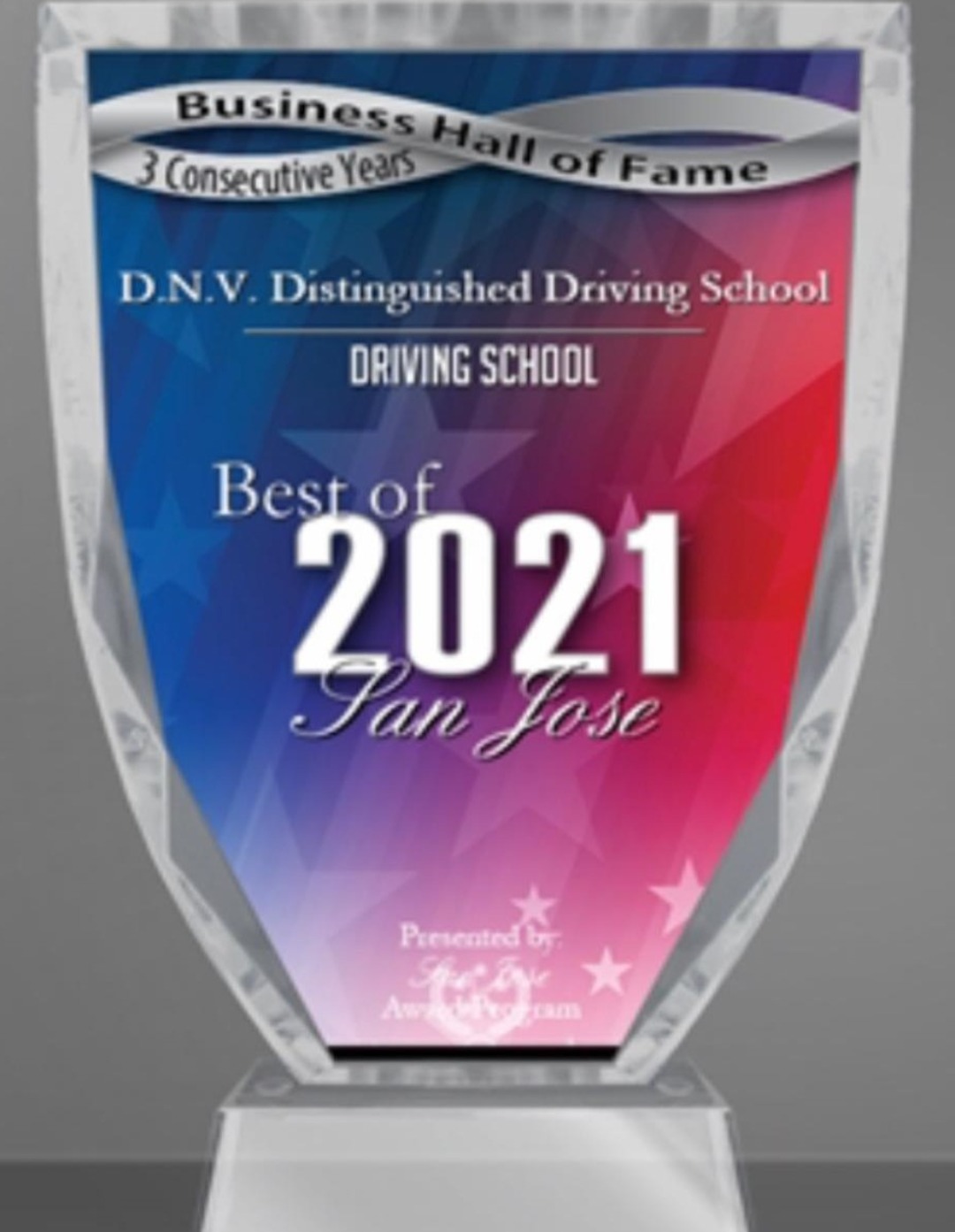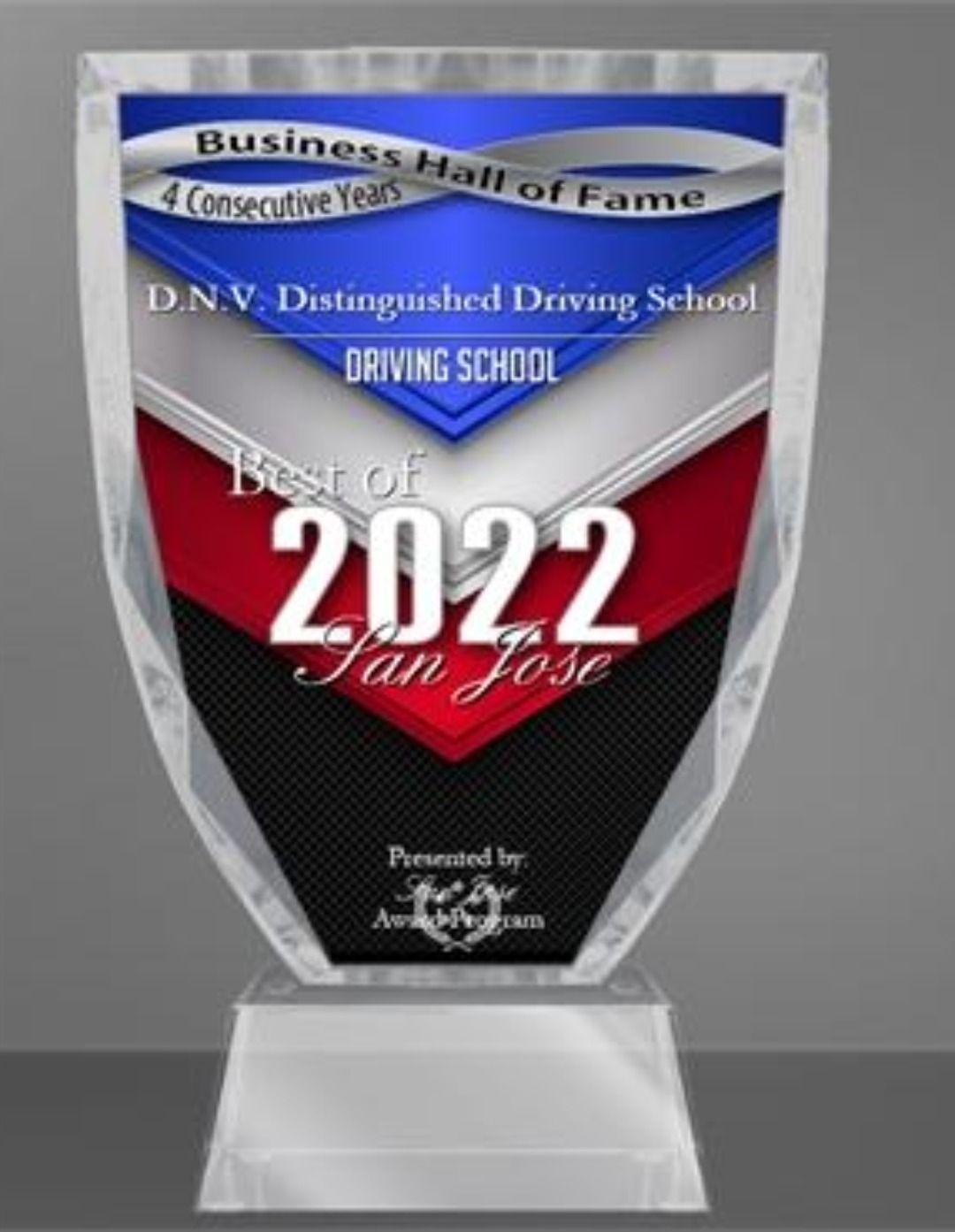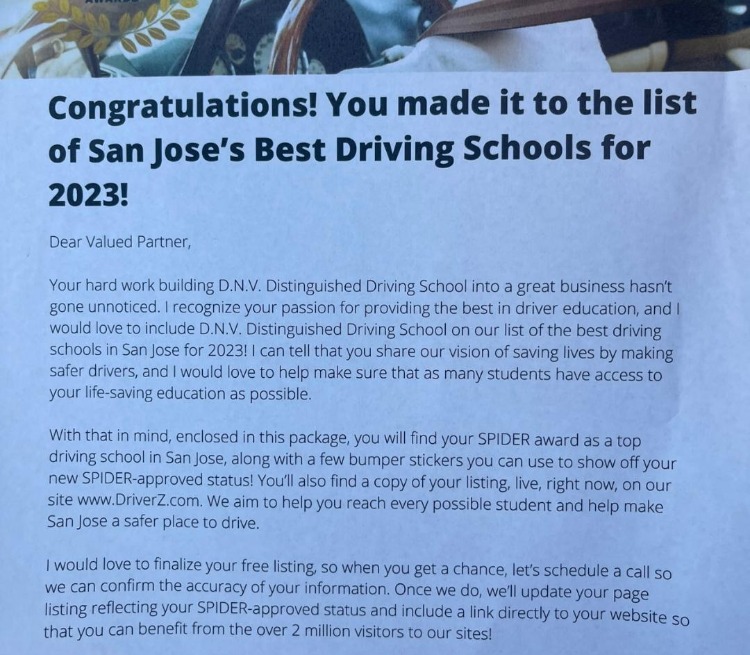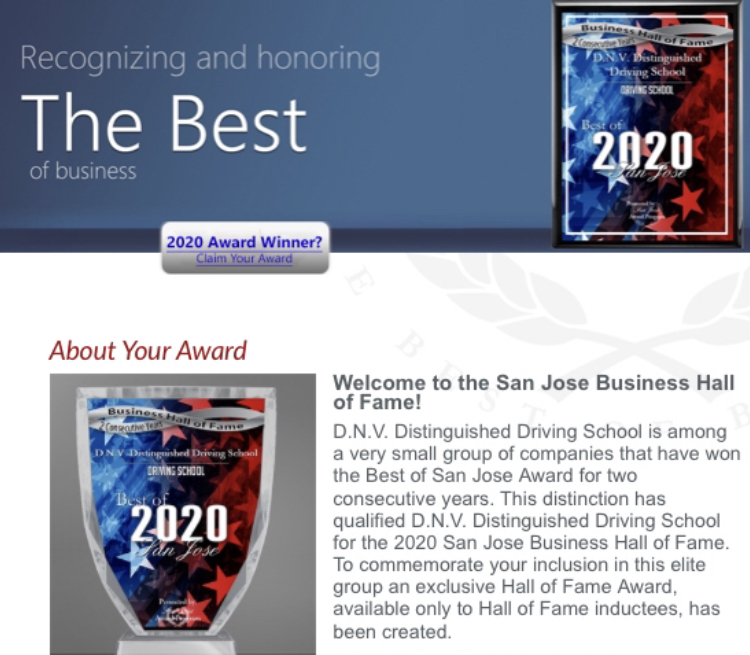 DRIVING SCHOOL
School Foundation:
Before D.N.V. Distinguished Driving School was established

,

It

h

ad been in driver-training business since 2014, had been required by DMV to have a record of driver-training for

AT LEAST

2,000-hour lessons, had passed a

DMV-required test,

and then had gotten a driving school license.
A driving school must have a Surety Bond & Worker's Comp Insurance & Auto Insurance to protect its own business, employee(s) and student drivers.

Driving Instructor & Driving School Operator:
Has more than 31-year driving experience and excellent driving records, takes continuously professional courses (Seminars) every 2 years, renews Driving Instructor license required by DMV periodically in every 3 years and renews Driving School Operator license in every 2 years.

Is courteous, trustworthy, reliable, calm, patient , kindhearted, devoted and punctual.

Training Vehicle:
Has high Liability and Medical insurance coverage, well maintained training car, additionally installed (2nd) foot-brake on instructor's side.

Training Method:

Training student drivers about rules, road regulation and laws that meet requirements for a drive-test at any DMV: bustling cities, downtown, residency and commercial area, slow-speed narrow road and fast-speed wide road. Especially, freeway/ highway (if Drive-Test required by DMV).



WORK EXPERIENCE

Has been training student drivers since 2014 for more than 8,000 hour lessons in many years (2014-2023).
Has been training student drivers a technique "how to drive defensively" and a strategy "how to protect from getting accidents" in time of

heavy traffic, weather change such as rain/fog/dark, through downtown, bustling cities, fast and slow-speed roads and freeway if required by DMV.

Successfully trained student drivers who had been recovered from stroke and injured accidents, and who had gotten DMV-required renewals to re-gain his/ her driver-license.

Has trained student drivers ranging age from 15-1/2 years old to 92 years old (approved by Doctor's and DMV) from cities: Palo Alto, Los Altos, Los Gatos, Saratoga, Sunnyvale, Campbell, Cupertino, Mountain View, Santa Clara, Fremont, Milpitas, North San Jose and South San Jose, Morgan Hill, Gilroy.